Cerca de ano e meio depois do muito recomendável Brilliant Sanity, os britânicos Teleman de Tommy Sanders (vocalista), do seu irmão Johnny (teclados), do baixista Peter Cattermoul e do baterista Hiro Amamiya estão de regresso com Fünf, um ep com cinco canções que resultaram de uma estreita colaboração deste grupo de Reading, nascido das cinzas dos Pete & The Pirates, com cinco produtores de relevo. São figuras proeminentes da eletrónica atual, nomeadamente Timothy J. Fairplay, Ghost Culture, Bullion, Oli Bayston e Moscoman, com cada um deles a intervir diretamente em cada uma das composições do ep.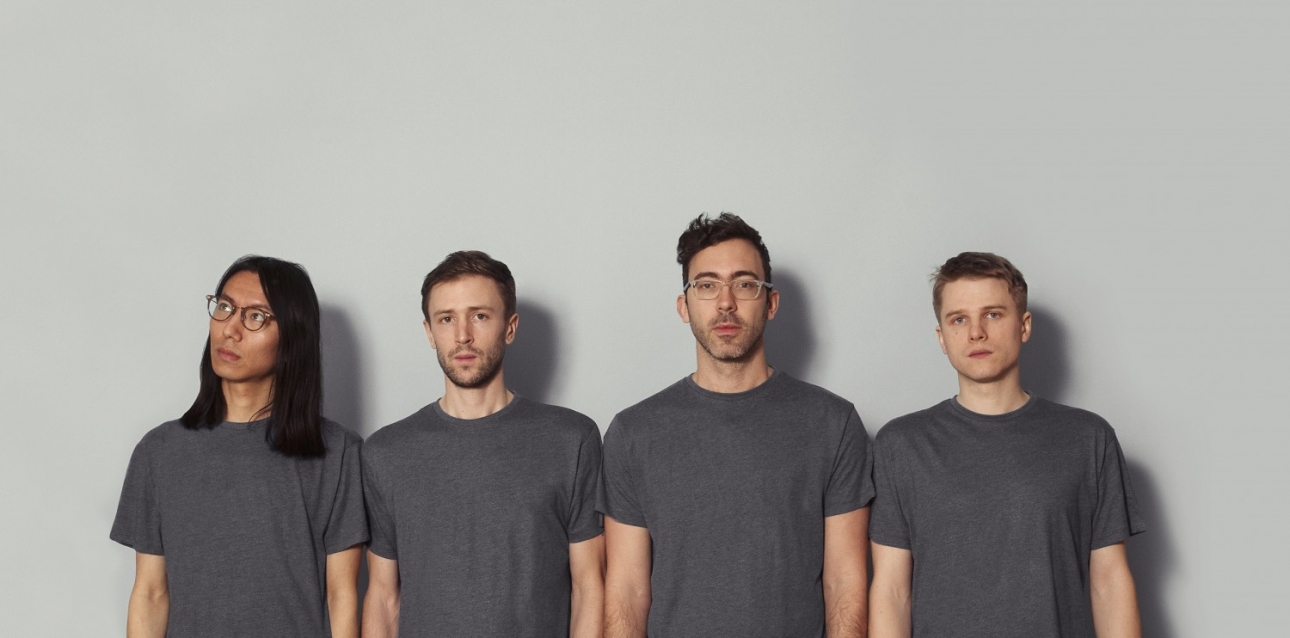 Grandes destaques do catálogo da insuspeita Moshi Moshi Records, os Teleman são um nome fortíssimo da art pop atual e têm ao longo da ainda curta carreira feito um súmula interessante e bem idealizada de todo o conteúdo que sustentou a eletrónica nos últimos trinta anos. Assim, neste novo ep e como não podia deixar de ser, estamos na presença de canções pop bem estruturadas, devidamente adocicadas com arranjos bem conseguidos e que não dispensam a vertente orgânica conferida pelas cordas, nomeadamente o baixo e pela percussão, tudo envolto com uma pulsão rítmica que carateriza a personalidade deste quarteto, que tem aqui mais um alinhamento consistente e carregado de referências assertivas.
Da toada pulsante de Spectre, conferida por um curioso efeito sintetizado intenso e modulado, até ao punk rock apurado, incisivo e extremamente dançável de Bone China Face, uma das melhores canções de 2017, passando pelo groove insinuante e climático de Rivers In The Dark, pela atribulada aspereza rítmica de Repeater e pelo apelo vintage crescente de Nights On Earth, este é um ep com fino notável recorte clássico, um alinhamento preenchido com uma paleta colorida e animada de paisagens instrumentais e líricas, que fazem dele uma companhia perfeita para um momento mais festivo e que, ao mesmo tempo, nos possibilita contactar quer com algumas das melhores nuances da eletónica atual,quer com aquela filosofica pop que vem fazendo escola em algumas bandas britânicas de há quatro décadas para cá. Espero que aprecies a sugestão....
01. Spectre
02. Bone China Face
03. Rivers In The Dark
04. Repeater
05. Nights On Earth