Gravenhurst é uma banda, mas também um projeto idealizado pelo músico e compositor Nick Talbot, natural de Bristol, Inglaterra e o veículo que ele utiliza para transportar as suas ideias e sentimentos. Afirma ser um estudioso da obra dos Smiths e dos My Bloody Valentine, apesar do som que elabora ter uma sonoridade um pouco mais folk e clássica, com uma belíssima simplicidade, diga-se.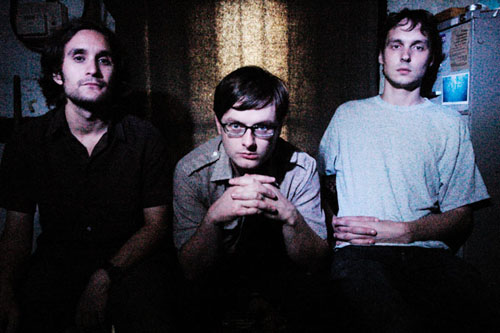 Os Gravenhurst estrearam-se nos discos em 2004 com Flashlight Seasons, lançaram The Western Lands em 2007 e depois deste hiato de cinco anos regressaram agora em 2012 com The Ghost in Daylight, lançado no passado mês de abril através da Warp Records e um trabalho que nos absorve se estivermos predispostos a receber de braços abertos a visita intimista de dez canções que pedem tempo, atenção e dedicação e de onde destaco Fitzrovia, Carousel, Islands, The Ghost Of Saint Paul e a fabulosa The Prize.
Estas canções apresentadas por Nick Talbot e a sua banda seguem um caminho sereno, pautado, como disse, na folk rock e com as guitarras praticamente desligadas, sendo a já citada The Prize e a sua explosão de guitarra nos instantes finais uma das poucas exceções.
Fitzrovia, The Foundry e Three Fires valorizam muito a voz de Talbot, o acústico, a percussão tímida e as letras melancólicas e contêm efeitos que apenas um bom par de headphones pode captar. É mais um disco que nos vai fornecendo novos detalhes sonoros ao longo de várias audições, apesar de parecer simples e de fácil assimilação.
A escrita de Talbot celebra a capacidade inventiva humana e há uma alquimia delicada nestas preciosas canções porque enquadram com uma intensidade tórrida uma multiplicidade de cores de forma particularmente emocionante, com dramatismo, sem soar demasiado piegas e sentimental, mas graciosamente triunfante.
Por toda a beleza suave e melancólica deste conjunto de canções, onde trasborda em simultâneo uma peculiar atmosfera um pouco compulsiva e transcendente, não custa nada afirmar que Talbot será atualmente um dos segredos mais bem guardados da música contemporânea. 
01. Circadian
02. The Prize
03. Fitzrovia
04. In Miniature
05. Carousel
06. Islands
07. The Foundry
08. Peacock
09. The Ghost Of Saint Paul
10. Three Fires