Depois do excelente Louisa, editado em finais de 2015, os Work Drugs, uma dupla de Filadélfia já com um assinalável cardápio e que se mantém bastante ativa e profícua, lançando um disco praticamente todos os anos, além de alguns singles e compilações, desde que se estreou com Blood, em 2010, está de regresso no ocaso deste verão com Flaunt The Imperfection, mais dez canções perfeitas para saborear estes últimos raios de sol mais quentes, enquanto não chega a longa penumbra outunal e o interminável frio e implacável inverno.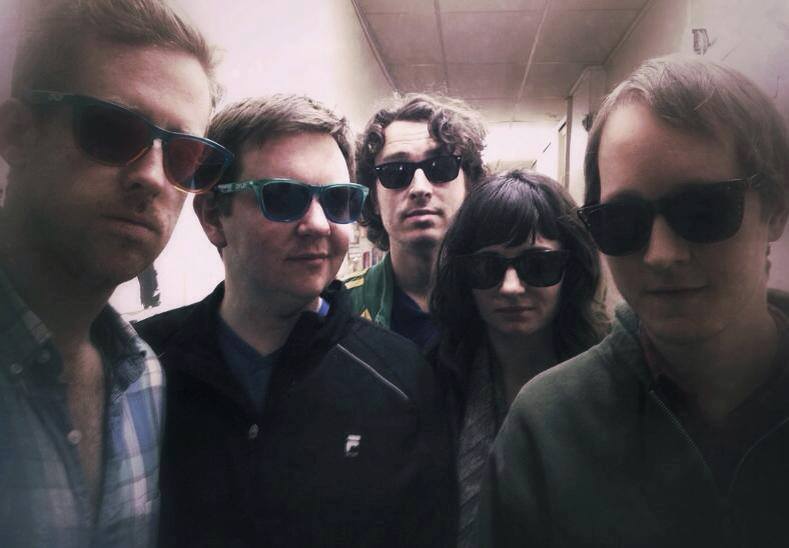 Ainda bem que há determinados projetos que se mantêm, por muito ativos e profícuos que sejam, fiéis a uma determinada permissa sonora e os Work Drugs são um bom exemplo disso porque proporcionam-nos sempre aquilo que exatamente procuramos neles, um acervo de canções impregnado com aquela sonoridade pop, um pouco lo fi e shoegaze, numa espécie de mistura entre surf rock e chillwave. E este Flaunt The Imperfection, que conta com as participações especiais de Maxfield Gast no saxofone, Tim Speece na guitarra e Nero Catalano no baixo, é mais um episódio significativo e bem sucedido num já riquíssimo compêndio proporcionado por um dos projetos mais excitantes da pop contemporânea.
Os Work Drugs servem-se, então, mais uma vez e ainda bem, de guitarras cheias de charme, alguns efeitos sintetizados cheios de luz e uma bateria eletrónica bastante insinuante para criar canções que contêm um encanto vintage, relaxante e atmosférico. são composições que além de proporcionarem instantes de relaxamento,também poderão adequar-se a momentos de sedução e a ambientes que exigem uma banda sonora que conjugue charme com uma elevada bitola qualitativa.
Apesar destas virtudes no campo instrumental, um dos maiores segredos destes Work Drugs parece-me ser a postura vocal, às vezes um pouco lo fi e shoegaze, mas que dá às composições aquele encanto vintage, relaxante e atmosférico. Assim, ouvir Flaunt The Imperfection é acompanhar esta dupla norte americana numa espécie de viagem orbitral, mas a uma altitude ainda não muito considerável, numa espécie de posição limbo, já que a maior parte das canções, apesar da forte componente etérea, são simples, concisas, curtas e diretas. Às vezes pressente-se que os Work Drugs não sabem muito bem se queriam que as músicas avançassem para uma sonoridade futurista, ou se tinham a firme intenção de deixá-las a levitar naquela pop típica dos anos oitenta. É certamente nesta aparente indefinição que reside uma importante virtude destes Work  Drugs, uma dupla que espelha com precisão o manto de transição e incerteza que tem invadido o cenário da pop de cariz mais alternativo e independente.
Quando se torna difícil inventar algo novo, a melhor opção poderá passar por baralhar e voltar a dar, de preferência com as cartas muito bem misturadas e os trunfos divididos, talvez num cenário de gravidade zero. Aqui, o charme libidinoso do saxofone de Cheap Shots, a inconfundível toada nostálgico contemplativa de Magic In The Night, o rock impulsivo de Alternative Facts e o delicioso encanto retro de Midnight Emotion, são apenas alguns dos trunfos com que os Work Drugs jogam com quem os escuta para conquistar o apreço de quem se deixar enredar sem dó nem piedade por esta teia sonoroa tremendamente sensorial e emotiva e, por isso, viciante. Espero que aprecies a sugestão...
01. For The Year
02. Magic In The Night
03. Cheap Shots
04. Tradewinds
05. Flaunt The Imperfection
06. Midnight Emotion
07. Love Higher
08. Alternative Facts
09. Giving Up The Feeling
10. Final Bow