Collin Ward é Observer Drift, um músico norte americano de Bloomington, em Minneapolis, que se estreou nos lançamentos discográficos com Corridors, em 2012. Fjords, o sucessor, foi editado em maio do ano seguinte e agora chegou a vez de ver a luz do dia Echolocation, um compêndio de catorze canções disponível para audição e download no bandcamp do projeto pelo preço que quiseres.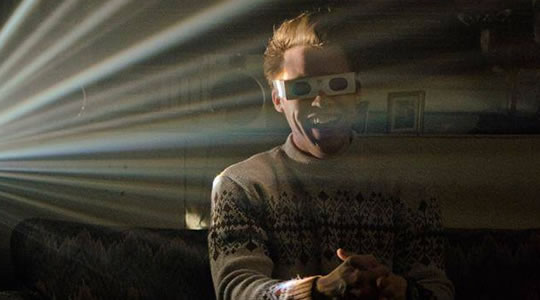 O terceiro disco de Observer Drift tem impressas as marcas de crescimento típicas da passagem para a vida adulta. Mais crescido e maduro, este músico com raízes suecas mantém o centro da sua música nas aspirações pessoais, mas de modo um pouco mais sombrio e amargurado. Observer Drift escreve muito sobre crescer e mudar, explorar o inexplorado e assumir mais riscos, com uma elevada dose de espontaneidade, cabendo a nós próprios, ouvintes, não só decifrar o verdadeiro signficado de cada poema, como também, se tivermos essa pretensão, atribuirmos um significado próprio, cuja variação poderá ser justificada com a forma como cada um de nós vivencia a audição do mesmo, tendo em conta a base sonora e instrumental que o suporta, algo que causará, certamente, diferentes sensações nos ouvintes. E essa audição acontece à boleia de uma dream pop muito suave e luminosa, cheia de elementos eletrónicos, nomeadamente sons em reverb e batidas sintetizadas e algumas guitarras que criam melodias com um elevado cariz etéreo e shoegaze. Se o longo abraço entre R&B e eletrónica que se escuta no tema homónimo, uma canção que parece ter sido embalada num casulo de seda e em coros de sereia e que faz de Observer Drift um novo trovador soul claramente inspirado pelo ideário de Chet Faker, a espiritualidade negra e o falsete de Bon Iver, impulsionado por uma melodia doce com um leve toque de acidez, mas que se escuta com invulgar fluidez, também nos efeitos suaves e planantes do sintetizador e da percussão de When You Disappear, na imponente Time Stands Still e na vibrante de The Long Run, assim como no dedilhar da guitarra de Analysis Paralysis e na crescente e solarenga I Have Your Back, sentimo-nos tocados por um disco onde vintage e contemporaneidade se confundem de modo provocador e certamente propositado. É uma cúpula entre, pop, rock e eletrónica, quente e assertiva e que ao longo do alinhamento vai convocando para a orgia outros sub géneros da pop, que vão aguardando pacientemente a sua vez de entrar em cena, enquanto saboreiam mais  um final de tarde glamouroso no início deste outono.
A audição dos treze temas de Echolocation é uma experiência sonora muito enriquecedora e apetecível, uma viagem contemplativa não só ao mundo pessoal do músico que criou o disco, como também ao nosso próprio universo, real ou imaginário, porque estamos na presença de treze temas que nos convidam a sonhar sem receios e, simultaneamente, a refletir sobre a nossa própria existência. Espero que aprecies a sugestão...
01. When You Disappear
02. The Long Run
03. Echolocation
04. Time Stands Still
05. Fire In The Southern Sky
06. Tired Hands
07. Let The Call Go Out
08. Same Way
09. Too Bright
10. Daniel
11. Strength Of A Storm
12. So Mysterious
13. Analysis Paralysis
14. I Have Your Back