Uma das bandas mais profícuas e fundamentais do universo sonoro indie e alternativo australiano são os Coloured Clocks de James Wallace, um projeto oriundo de Melbourne, com já meia década de existência e seis lançamentos no cardápio e curioso pelo modo como disponibiliza a sua música, sempre com o formato digital disponível gratuitamente no bandcamp da banda. Mas estes Coloured Clocks merecem destaque principalmente pelo modo inteligente e eficaz como compôem canções. Falo de composições sonoras que, se por um lado não defraudam a herança identitária do ideário sonoro que instiga Wallace a compôr, por outro, mostram um autor e um projeto no auge de uma carreira sustentada por um indie progressivo e psicadélico, com fortes reminiscências do rock da década de setenta, mas sem pôr de lado o que de melhor se propôe atualmente, inspirado nesse universo musical.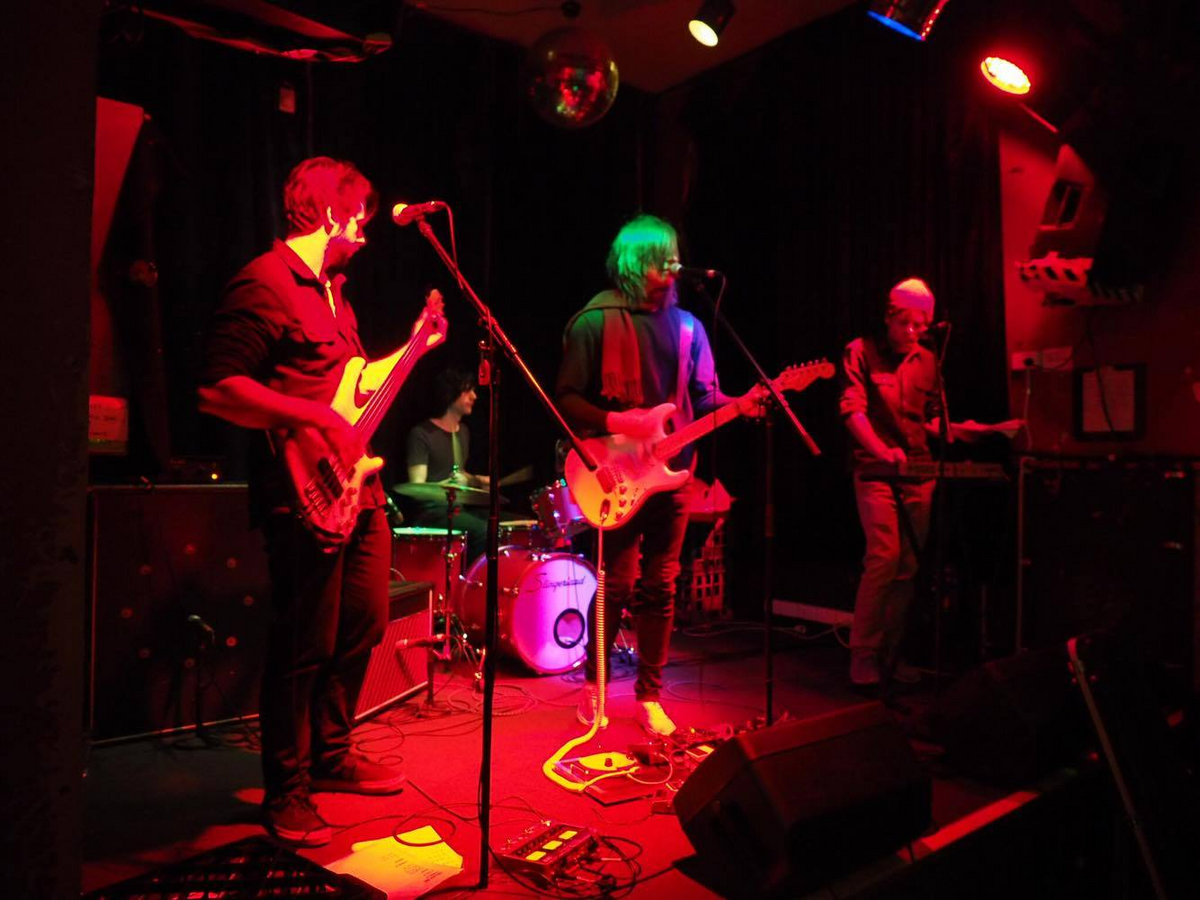 Já depois de no início deste ano terem chamado a atenção com Particle, estão de regresso ainda antes do ocaso de 2016, com Test Flight, mais doze excelentes temas, inseridos no espetro sonoro acima descrito, da autoria de uns Coloured Clocks que se estrearam nos lançamentos com o EP Where To Go, em julho de 2011, ao qual se seguiu Zoo, o disco de estreia, lançado em janeiro de 2012. No final de 2012 deram a conhecer mais um novo álbum, intitulado Nectarine e logo depois, em 2014, All Is Round, uma espécie de álbum interativo, que pedia para ser escutado na sequência que entendessemos, já que o início pode ser o fim ou o meio, ou seja, as canções circulavam livremente e isso só não era concreto porque estavam presas à realidade lógica da indispensável sequência numérica do disco.
Test Flight deve ser ouvido na íntegra atentamente e apreciado como um todo, apesar de saltar ao ouvido composições como a contemplativa e cósmica Everything's Right, a inebriante e divertida Lose That Girl, ou a sedutora Building A Star, canção que se aconchega nos nossos ouvidos e cola-se à pele com o amparo certo para que se expresse a melíflua melancolia que Wallace certamente quis que deslizasse dela, já que o mistério é, também, um elemento estruturante da filosofia sonora dos Coloured Clocks. A heterogeneidade rítmica de One Tomorrow Away também merece audição dedicada, devido ao modo almofadado como uma bateria em constante vaivém, a voz ecoante e um agregado de guitarras mágicas se manifestam com uma mestria instrumental vintage única. Depois Never Young também aposta em mudanças de ritmo e sobreposições com elementos sintéticos, numa toada mais diversificada, sendo um dos temas onde eletrónica e psicadelia se juntam de modo a descobrir novos sons, dentro de um espetro eminentemente pop.
Feito à medida de quem gosta de sonoridades cósmicas e psicadélicas mais ligeiras e sempre com um fundo de epicidade e emoção à flor da pele, Test Flight aposta numa receita simples mas tremendamente efica, onde reina uma estrutura melódica tradicional, riffs de guitarra luminosos, bem acompanhados pela bateria e por sintetizadores flutuantes e poderosos que nos conduzem a um universo lisérgico e tortuoso, mas cheio de cor, numa espécie de simbiose entre a pop e o experimentalismo. Escrito, produzido, gravado e misturado pelo próprio James Wallace, Test Flight contém uma aúrea resplandescente e romântica invulgares e espelha uma feliz revisão da psicadelia que busca pontos de encontro com o rock clássico proposto há mais de quatro décadas por gigantes que se entregaram ao flutuar sonoro da lisergia. Espero que aprecies a sugestão...
01. Everything's Right
02. You Belong There
03. Never Be
04. Lose That Girl
05. Building A Star
06. What Has Happened
07. One Tomorrow Away
08. Never Young
09. If You've Lived Your Life
10. The Special Man
11. Saturday
12. Dreaming At Luna Park