Três anos depois do excelente álbum Hard Believer, o projeto Fink de Fin Greenall (voz, guitarra), um músico britânico com quarenta e cinco anos, natural de Bristol e que, deambulando entre Londres e Berlim, vai-se destacando não só como músico, mas também como compositor e produtor para outros projetos, está de volta com Resurgam, dez canções que viram a luz do dia no final de setembro e que catapultam este projeto para um nível qualitativo de excelência numa carreira sempre a subir, disco após disco.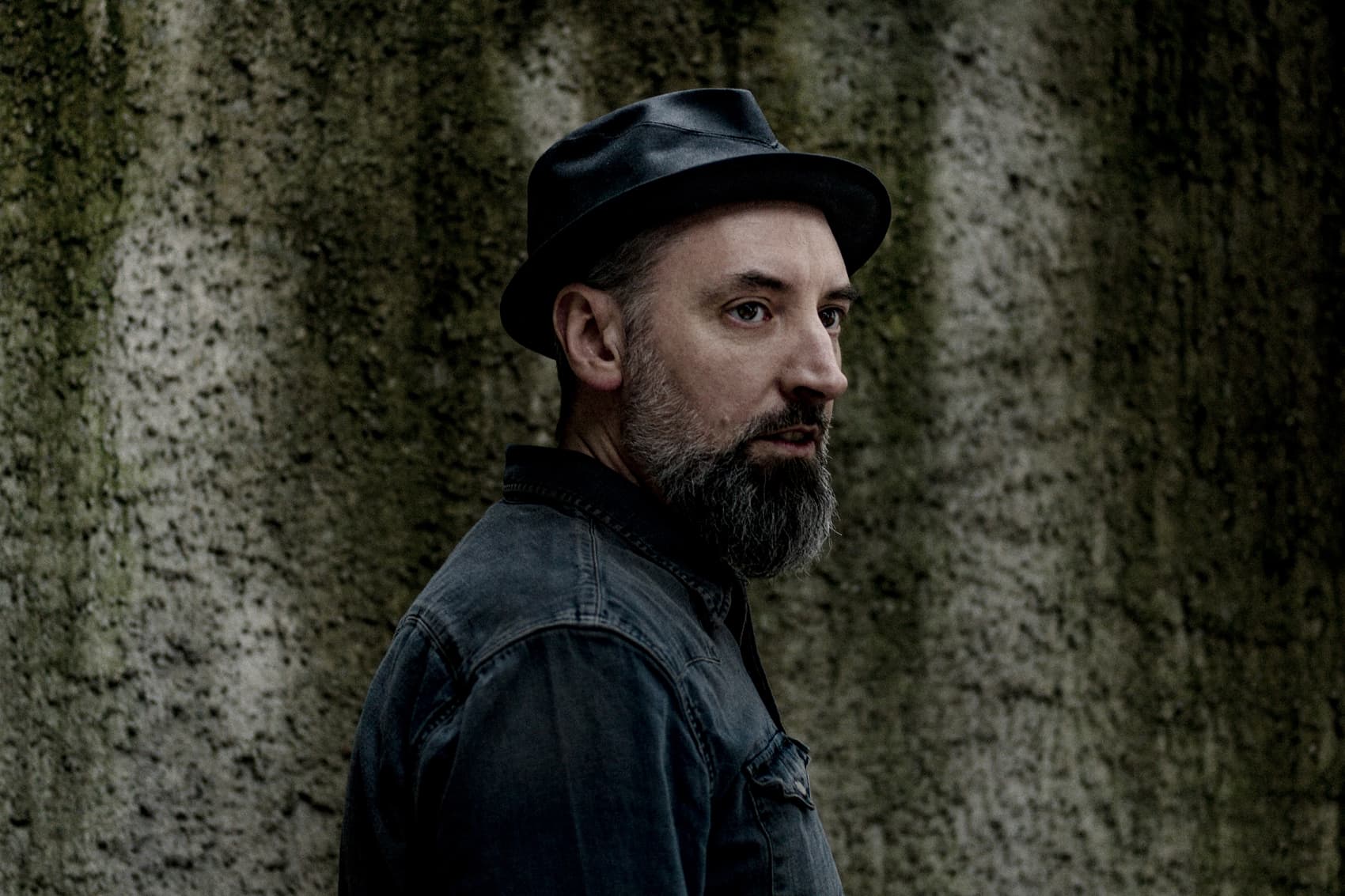 O título deste novo disco de Fink é inspirado numa inscrição de origem latina que o autor encontrou numa igreja quase milenar de Cornwall, sua cidade natal e cujo espírito e significado faz-se sentir, transversalmente, ao longo de todo o alinhamento, produzido pelo carismático Flood (PJ Harvey, U2, Foals, Warpaint, The Killers) e gravado nos estúdios Assault & Battery Studios, que este produtor partilha com Alan Moulder no norte de Londres.
Num projeto em que os dois maiores trunfos são a belíssima voz de Fin e o magnífico trabalho instrumental, principalmente de Tim Thornton, à frente da bateria e da guitarra, ficamos logo agarrados ao disco com Resurgam, o tema homónimo de abertura, feito de uma melodia que tem por base uma bateria e a voz de Fink impregnada de soul, às quais vão sendo adicionados vários detalhes e elementos, incluindo o som de um teclado e algumas cordas. Este tema inicial é perfeito para nos transportar para um disco essencialmente acústico, vincadamente experimental e orgânico e com uma forte toada blues. Depois, no clima envolvente de Day 22, bastante influenciado por alguns arranjos de sopros inebriantes e na sumptuosa delicadeza do piano que baliza Cracks Appear, ao qual vão sendo adicionados vários detalhes e elementos, incluindo o som de uma guitarra eletrificada, percebe-se que há não só um maior arrojo pop relativamente a Hard Believer, mas também a assunção por parte do autor de que a opção por um alinhamento sinuoso e cativante e que nos convide frequentemente à introspeção e à reflexão sobre o mundo moderno, acaba por ser a opção certa não só para conseguir materializar os melhores atributos que guarda na sua bagagem sonora, mas também para chegar a um número ainda maior de ouvintes que ainda não tiveram a oportunidade de se deliciar com a filosofia estilística deste artista tremendamente dotado.
Na verdade, além dos temas já citados, não faltam neste disco, vários outros exemplos do forte cariz eclético e heterogéneo do cardápio de Fink. Se o transbordar de um sentimento algo angustiante e sentido à boleia do piano em Word to The Wise e da viola em Not Everything Was Better In The Past mostram um lado do músico algo inquietante e a suplicar por um outro patamar de serenidade, já a subtil clareza da batida sincopada que alimenta a sempre crescente The Determined Cut e a suavidade contínua e algo subtil de Godhead oferecem-nos, em oposição, um Fink mais sorridente e esperançoso, um exímio e lúcido contador de histórias que servem a qualquer comum dos mortais.
Resurgam está recheado de sons inteligentes e solidamente construídos, que nos emergem em ambientes carregados de ritmos e estruturas sonoras muitas vezes falsamente minimalistas e que têm como grande atributo poderem facilmente fazer-nos acreditar que a música pode ser realmente um veículo para o encontro do bem e da felicidade coletivas. Espero que aprecies a sugestão...
01. Resurgam
02. Day 22
03. Cracks Appear
04. Word To The Wise
05. Not Everything Was Better In The Past
06. The Determined Cut
07. Godhead
08. This Isn't A Mistake
09. Covering Your Tracks
10. There's Just Something About You